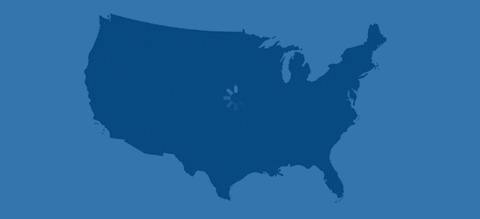 WHEN FORMING ANY VALUE judgement my goal is—although I rarely live up to my own standards—to condition said judgement with the right amount, or the right kind, of perspective.
For instance—
Let's say I'm at work, quickly typing up some report, when all of the sudden I spill a piping hot cup of coffee on my lap.
The first reaction I will have to this will be instinctive, with an accompanied dose of curse words and negative emotion. More than likely this will be one of the most eventful happenings of the day. I will text my wife with frustrated emojis, OMG, of course these things always happen to ME. But after cleaning up, I might tell the story to a friend over a coffee break, recounting it with enthusiastic hand motions and displaying the brown spot on my pant leg with some good humor. And then, after work, my wife and I will have a good laugh about it at dinner.
There are probably very many complicated reasons why this is a normal way to process an inconvenience. We respond to events in real time with what our brain naturally intuits as the right or justified amount of any given emotion or thought—which sounds simple, but when you stop to think about life as a continuum and our experiences, every single one, assuming either large or small significance along that continuum, it then becomes very foggy just how our brains distinguish between something that is either very important or just medium-important, or not important at all, or just barely important, etc. Not to mention the subtle gradations that run along those axes, those pesky value judgements. Good, bad, etc.
Going back to perspective. What helps me during times of crises, at least on the emotional front, is thinking about what perspective I can assume to make the emotion better. So, the coffee example. If I am tempted to let the spilled coffee ruin my day, a zooming out of perspective will almost certainly help. This mess is only one moment out of the day, after all, and maybe a few minutes of cleaning up. I will most likely have some good moments during this day which will at least partly make up for my own stupidity. Also this is just one day I've lived out of many—thousands of days! I've spilled coffee on myself before. I got over it then. I'll most likely get over it now.
This is a neat little trick you can do with almost anything.
A FEW MONTHS AGO my wife and I watched Ken Burns' The Vietnam War, a new PBS documentary covering the entirety of the Vietnam War, complete with archived news reels, videos of combat, and extensive interviews with both American and Viet Cong, veterans and non-combatants alike.
The documentary is remarkably even-handed in its treatment of this embattled time in American society. A different film-maker who happened to be a highly motivated political idealouge, even a well-meaning one, would've been tempted to tamper with the effect it has on the audience because the sores and boils the Vietnam War dredged up have never really gone away. We are still playing essentially the same game of chess. The political lines that were drawn during that period of our history remain, not exactly the same, but true to their point of origination; I can't think of a more relevant period in our history to survey in order to gain more perspective about the present moment.
A good piece of history-telling has the effect we were speaking about earlier, of zooming out our horizons to consider conditions beyond the bounds of our own lives. History can be therefore powerfully emotional in its impact because it allows us the chance to see our own lives for what they are—pretty small scale, bound up in tragic situations far beyond our own control, and ultimately mysterious.
One scene that touched me deeply was a series of late-stage student protests organized at airports to intercept veterans coming home, to taunt, humiliate, and even assault them so that the first thing these soldiers experienced on their return from fighting was an attitude not only of unwelcome, but open hostility.
This moment encapsulates Vietnam as a socio-political American tragedy (the Vietnamese have their own version of this).
The parts of the tragedy are as such:
1) Working class men are drafted into a war they don't understand, which is spiraling out of control, quickly garnering mass public disapproval.
2) The war is handed off from Johnson to Nixon, who had promised to end the war, but it only grows worse. The draft threatens to balloon to include college-educated men, i.e. the middle class. Protests then reach fever pitch.
3) What motivates the protests? The instinct of self-preservation? Righteous indignation? Both?
4) In any case, middle-class hippies, basically correct in their critique of the war, direct their anger at those less fortunate than themselves, i.e. largely working class draftees.
5) Therefore those who have already suffered the most (from the American standpoint) suffer even more—as so often happens in tragedy—some having lost friends in combat, some maimed themselves, most unaware of the larger social and political implications of the Vietnam War and the dark shadow it would continue to cast over American life.
Two protesters who participated in this drama are then interviewed, one woman and one man, now in their mid to late sixties. Recalling her harassment of soldiers, the woman begins to cry and apologizes into the camera, to any veterans she may have hurt. She regrets her part in it and now considers the youthful vigor in those particular protests misdirected, although she doesn't regret being against the war itself. The man, on the contrary, says that extreme measures had to be taken to send a message to Washington that under no circumstances would the public tolerate further aggression in Vietnam, the only option being a swift and direct pulling out of the war. And since tepid communications had not worked, the only option was something that would get people's attention.
AS WE PROGRESS DOWN the tunnel of history in our own time, and events take on significance, both large and small, political and not, we are fooling ourselves if we think examining our own histories will not help us hang on to some semblance of sanity—even helping us to deal with the emotional side of politics and current events. Otherwise our perspectives will be conditioned only by the present moment, tricking us into thinking that very unimportant things are important, and vice versa. Again, a wide perspective, more information rather than less, can teach us just how similar we are to other time periods, just how beholden we are to the same human passions that have directed the winds of time since the beginning.
You may be forgiven for thinking that the elephant in the room behind all this pontification is Donald Trump or the so-called times of political polarization we live in. But it isn't. Watching the Vietnam War documentary and reading more about the period helped me to realize that we are no more polarized now than we were then. We are being sold an old line dressed up for a new age, and people on all sides are guzzling it down like their life depends on it.
To me, I'm not sure Trump is a new coffee stain on our pants. I think Trump just reminds us of the stain we've had on our pants for a while now. This causes me to view him and his administration in a certain light, not a light amenable to any one side of the debate re: Russian Hacking, Border Policy, General Bombastic Attitude, etc. because both sides of the debate are conditioned by an apocalyptic absurdity with every action and re-action. And all of this is made worse by the usual suspects. Click-bait, social media.
To every journalist out there: before you write an article, read a history book, will you?
Our future depends on it.
________________________________________________
Interested in history & want to support the site? Check out Ken Burns' The Vietnam War on Amazon: