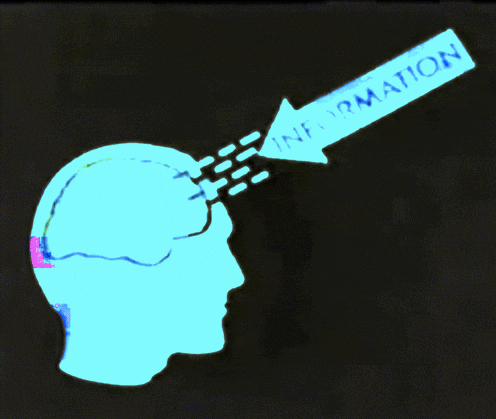 If you're anything like me, everyday is a sort of information gauntlet. An audio book on the drive to work. At the desk a cup of coffee while checking morning headlines. Do morning work. More audio book at lunch. News breaks and more in-depth article reading interspersed throughout the afternoon. Do afternoon work. Audio book on drive home. Eat dinner. Spend time with family. After everyone goes to sleep I stay up and read. Sometimes fiction, sometimes non-fiction. Just finished Animal Farm.
Maybe this is atypical. I'm a culture freak.
But lately. Hm. How to say it?
Nothing can replace direct experience. It's easy to forget that. Culture sometimes does such a good job at making us feel informed. But have you ever had the experience of seeing behind the curtain? Even just for a moment. Maybe you met a celebrity in person or emailed a longtime hero of yours. You can get a whiff sometimes, if you put your nose to the wind, of this manufactured quality. Smells like money. Tastes like shareholder interests.
I don't know.
There's this one story Mike Rowe told a while ago in his TedTalk about being on the show Dirty Jobs and working one day in particular at a farm castrating lambs. Rowe had checked with the Humane Society and the SPCA and PETA beforehand about the proper and approved technique, which is to tie a rubber band around the testicles until blood flow ceases and the testicles fall off. But the farmers Rowe was on the job with didn't use the rubber band. Instead, Rowe watched warily as the farmer took out a long sharp knife, quickly sliced the scrotum, and bit off the testicles (yes, with his teeth).
Mike Rowe had to do something he'd never done before on Dirty Jobs. He stopped the cameras. He said, Stop. We need to do this the right way. We need to do this with the rubber bands.
Like the Humane Society? the farmer said.
Yes! Rowe said. Let's do it so the lambs don't squeal and bleed. We're on Discovery Channel in like five continents, dude.
Okay, the farmer says.
They begin filming again.
The farmer takes out a box of rubber bands and puts one on the next lamb's scrotum. The lamb walks, takes two steps, and falls to the ground. The lamb gets up again and walks to the corner, lays on the ground and begins quivering, in obvious distress.
How long will the lamb be like this? Rowe says to the farmer.
A day, the farmer says.
How long until the scrotum falls off? Rowe says.
A week, the farmer says.
Meanwhile Rowe looks over and sees the first lamb, the one the farmer did his original procedure on, prancing around and eating grass. The bleeding had already stopped.
Rowe says in his TedTalk: "I was just so blown away at how completely wrong I was, and reminded how wrong I am so much of the time."
This anecdote has stuck with me for a while. I love it because it shows what you can learn from being wrong. Very few people talk about how great it is to be wrong. But those experiences, the ones that teach you a lesson—failure, trial and error, being confronted with your own limitations—are yours because you have to earn them. Nobody can take those away from you. You pay a real price for them. Being wrong earns you truths you cannot get by reading an article or book, someone else's hogwash.
Which begs the question.
I often wonder how many lamb testicles I have rubber bands on, when I should be biting them off.