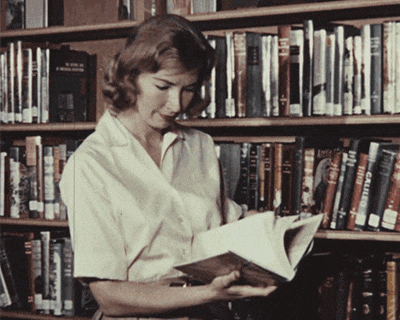 Nobody could have predicted that one of my greatest loves in life would be books. Not me and certainly not my parents or teachers. The most common theme that ran through my grade school, middle school and high school report cards was untapped potential, goofing off, and laziness. I got decent grades but my teachers could tell that I wasn't applying myself, especially my teachers in English or, as we sometimes called it, Language Arts. Indeed, I was a mediocre student at best and harbored a special kind of animosity towards reading and books. To me, books were the clever invention of teachers to prevent little boys from playing outside. Summer reading lists were Hell's itinerary, a way to burn perfectly good sunlight.
I cannot pinpoint any single event that made me a convert. The scales did not fall off my eyes in an instant. There wasn't any single book or author. Rather it was the cumulative force of small endevours into literature. First dipping my toes into C.S. Lewis and Ernest Hemingway during lunch breaks as a lifeguard, and finding myself strangely moved in a way I had never before experienced, not even my favorite movies had made me feel this way, as though I was changed in a way that could not be reversed, seeing things in a way that could not be unseen. Then I happened on other good books. Sometimes I read a book because the idea came from somewhere on high that this was a very good and important book to read, canonical and so forth. That worked a few times. I loved (and still love) Charlotte Brontë, Shakespeare, and Richard Wright. But other times it didn't work very well. I had to force myself to finish books by James Joyce, Virginia Woolf, and Jack Kerouac. But little by little, before I knew it, I was suddenly developing something resembling a literary taste that had characteristics indicating certain traditions. Traditions I had never heard of with academic names like Minimalism and High-Victorianism. Using these as guideposts I then found other authors who were part of the same clubs as my favorite authors but realized that these guideposts were rough at best, because literature of the highest level is an expression of unique personhood. So, for example, you might say that many of your friends have similar personality types but you probably have noticed they do not all act exactly the same. They might have generalizable characteristics but each is their own person. In the same way, developing a love for a certain type of literature (or of any art) is a process of self-discovery as much as anything else. You are learning about how you personally respond to certain styles. Now, the academic apparatus that produces access to those styles, genres, and groupings is not perfect. If you look for many years you will inevitably find artists who have been unjustly left out of the major canons to varying degrees of obscurity, i.e. "writer's writers"—who are known only in specialist circles—like Samuel Beckett, Anne Carson, and Joy Williams; and the rabbit hole is about as deep as you are willing to go, to even more intense levels of geekdom and obscurity, i.e. "writer's writer's writers" like Robert Walser, Henry Green, and Pedro Páramo.
But, by the time I had gone this far down the rabbit hole, it was becoming apparent that my love of literature, my obsession, was going to be a lonely journey. Reading is already a solitary practice. You sit by yourself and apprehend words that were put to paper long before (sometimes very long before) they go into your brain. Now, in our time of digitization, reading is an ever more unlikely habit and therefore even more lonely. The data for book sales in the 21st century is not good. But even more than this, let me tell you dear reader, and you probably already know this, but I'll say it anyway: it's getting weirder and weirder, in the age of Twitter and Facebook and YouTube and Instagram, to be the person rummaging through stacks of used hardcovers as though it were a worthwhile thing to do.
I am not lamenting the slow death of books. Artforms come and go. As long as humans are humans (although, seriously, who knows how long before we all become robots?) creativity and art will find mediums of expression. But it is strange to have happened upon literature and to have been so impacted by it in its twilight years. Perhaps that is how a devotee of an artform proves their salt. By staying on the bandwagon regardless.
The weirdest part is how hard this all is to explain. I have tried many times and failed. Nothing anyone says can articulate the peculiar joy of reading. Until you happen to sit down with a book and it bites you in the right way, you cannot be preached or coaxed into it. And nothing can explain the sadness of watching your favorite art die a long and painless death as it sails away into a moonlit night to the country of the forgotten. You would like to somehow swim after the ship and bring her back to shore. But you can't. She is too big, old, and rickety. And you are but one swimmer.
That's kind of what it feels like.
_____________________
Interested in books and want to support the site? Check out The Collected Poems of T.S. Eliot on Amazon: