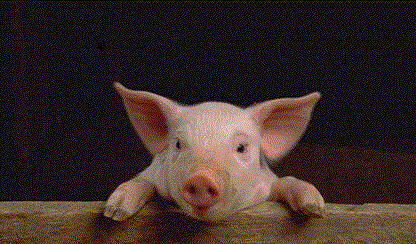 I recently watched an Intelligence Squared debate between two inimitable men of letters, Will Self and Adam Gopnik, on the motion entitled "Brave New World vs Nineteen Eighty Four."
But the real purpose behind the debate, much more than a simple literary analysis of two great novels, became clear immediately with the moderator's introduction. "Rarely can a debate [such as this] claim to be so urgently topical. And yet somehow with two novels, one written in 1931 and the other written between 1948 and 1949, you nevertheless have two works that speak to us in our own time with great urgency and topicality."
Ah, yes. The great urgency and topicality, always, of dystopian fiction.
In one sense it's a completely ridiculous statement to make. The world today is far from a dystopia; and, in fact, it's becoming increasingly less like a dystopia. Consider just a few key metrics: Poverty, Literacy, Health, Freedom, Population, and Education. Max Rosner, economist at Oxford and the founder of Our World in Data, plots each one of these variables from 1820 to today, giving us a snapshot at how things have actually changed over time.
Over 90% of the world was living in extreme poverty before the year 1820. Only a very priviledged few lived on more than $1.90 per day (today's dollars). The rest of the world eked out a hard existence as either subsistence farmers or laborers. But industrialization, economic growth, and technological advancement began to completely reshape our relationship to wealth and the resources it begets. This change was even occuring at the time Brave New World (76% in poverty) and Nineteen Eighty Four (72% in poverty) were being published. Slowly, more prosperous modes of trading goods and services were being made available to more people. This didn't happen magically overnight and wasn't achieved without serious challenges to overcome like child-labor, widespread pollution, and the many other burdens of industrialization. But to be born in today's world means being born with a 90% chance (as opposed to 10%) of living a materially comfortable life. And if you enjoy such a life it may do well to seriously ponder your luck and its implications.
The numbers for Basic Education, Literacy, Democracy, Child-Mortality, Population, and Vaccination are all very similar.
In light of these facts there might be many reasons why a highly-educated, influential, and wealthy British man might stand on a stage and opine with a straight face that debating which dystopia our world most closely resembles "speaks to our time with great urgency."
For one thing it's true human life has improved incredibly but there's no guarantee things will go on getting better indefinitely. Just because things have been going really well for the past 200 years doesn't mean serious reversals are impossible. In fact, as things continue to get better we will by definitition also have more to lose. (This was pointed out to me by futureofreading in re my post Coffee Stains, 'Nam, and Donald Trump, where I probably don't emphasize this enough.)
Another reason is that with the economic/technological expansion of the 20th century also came bloody wars and genocide on a level heretofore unprecedented, with European totalitarianism playing no small part in the bloodshead; so, um, maybe some of the preoccupation with dystopian novels, especially on the part of European intellectuals, is partly understandable regardless of the current state of the world.
But something in me cannot help laughing at the image of three educated, highly literate men making the case that a primary lens through which to see our current situation should be a dystopian novel, not simply as a piece of entertainment but as serious social criticism.
I don't know. It's a feeling, man.
For what it's worth I think the most instructive dystopian novel for our times is Orwell's other dystopian novel, Animal Farm. A far better book than Nineteen Eighty Four, in my opinion.
The original subtitle of Animal Farm, which was dropped by all but one publisher, was "A Fairy Story." This is instructive, and partly the reason why Animal Farm is a higher form of art than most dystopias. Most dystopias are either, scientific, political, or both. To take an example beyond the two above, The Handmaid's Tale for instance is based entirely on politics and futuristic speculation, exaggerating certain elements for dramatic effect. Atwood has said she didn't use anything in Handmaid's Tale that hasn't actually happened historically, but in order to make it a dystopia and not simply a history book the stakes must be raised. This is where the social criticism is always buried in a dystopic story. Wherever the writer exaggerates into the future is what they think is going wrong in the present. Nineteen Eighty Four can be said to be a critique militarism inherent in totalitarian states, while Brave New World is a critique of hedonism and consumer pleasures, and The Handmaid's Tale is a critique of conservative politics.
But Animal Farm is different for a few reasons. Firstly, as we've said, it's a fairy story, a fantasy. It doesn't take place in the future or in some totalitarian world-state with carefully exaggerated elements for the purpose of social criticism. Animal Farm is a metaphor. In fact, many critics at the time faulted Orwell for the metaphor saying that it was too blatant a riff on the Russian Revolution, to which he replied, "Of course I intended it primarily as a satire on the Russian revolution. But I did mean it to have a wider application in so much that I meant that that kind of revolution (violent conspiratorial revolution, led by unconsciously power-hungry people) can only lead to a change of masters. I meant the moral to be that revolutions only effect a radical improvement when the masses are alert and know how to chuck out their leaders as soon as the latter have done their job."
The story begins when a pig on the farm named Old Major has a dream that he wants to tell the other animals. In the dream the animals rise up and take over the farm from their human masters, running it more productively and equitably, living more peaceable and happy lives.
Well, the animals do just that. Old Major dies. They honor his memory and vision. Some of the younger pigs follow his lead and begin to organize—to quick and very climactic success. They have a battle with the humans. They kick the humans off the farm. They begin to produce crops of their own. The farm is renamed from Manor Farm to Animal Farm. At first everything is going great.
The job of the reader of Animal Farm is to determine where and when things go wrong after the animals take over the farm. Things progress slowly, almost imperceptibly, from happily ever after to very very bad. It's in these details that Orwell outshines any other dystopian prognostication whose premise is political. Animal Farm is universal in that it describes how any well-meaning movement can turn into a power grab. It doesn't discriminate, in that sense.
If you haven't read Animal Farm, please, close this window and go read the book. You're missing out on one of the most perfect novels in the English language.
_______________________________________________
Interested in Animal Farm and want to support the site?
Check it out on Amazon: