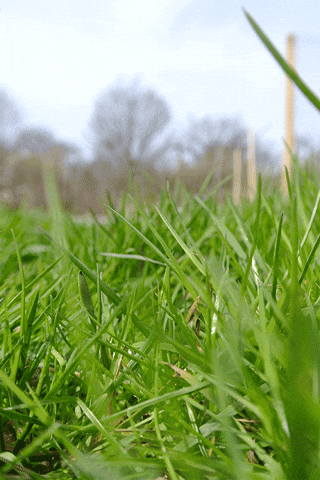 I live basically in a suburban town, somewhat out in the country, with a lot of farmland and neighborhoods that are sprawling between long country roads, etc.
In other words where I live most people aren't plugged into high culture that is produced in cities. Other than popular entertainment, which also is produced in cities, the people where I live center their lives around more simple expressions of humanity, if I can put it that way. Sometimes it feels like being in a time capsule, because although I do live out here, I am plugged into the bastions of high culture and intellectualism. I read The New Yorker, for example and The Atlantic. And it is, to a certain extent, a schizoid existence. Many political and/or cultural upheavals that have recently been brought to the surface have really hit home for me because I think I am a somewhat, although not totally, extinct form of human being that lives in two worlds and can see or at least conceptualize the inconsistencies and the paradoxes that live between these worlds, that distort and otherwise make communication between the worlds next to impossible.
One of my least favorite conventions to come out of Hollywood and other places of high culture is the supposedly insightful critique of American suburbia. Most of these retread the same ground that was first walked by Sinclair Lewis in his greatest novel, Main Street, in which the main character Carol Kennicot is endlessly tormented by the bleak reality of living in a rural community, when she herself is inwardly craving culture and the heights of human progress.
It's an old story.
But unlike Sinclair Lewis, most of these more recent depictions tend in the direction of either deliberate farce or they're just unfair. Although it's true that rural and suburban communities do have unique problems and are not always perfectly amenable, most of these depictions are overblown. Wherever human beings congregate there will also be neuroses and pathology. And there are not nearly as many critiques of city life coming from a person who lives out in the country or suburbs, probably because who would finance such a thing? Is there a suburban equivalent to the NYT? And where would this perspective come from and how would it arise? Most country people do not go to the city, etc.
Here is one example of one such annoying hot take in which Michael Pollan, a Harvard Professor of journalism, critiques, of all things—wait for it…
Front lawns.
Now his critique has some truth in it. Although, gosh, Pollan, like so many of his cohorts in this manner, is such an unwitting asshole that, in my opinion, it neutralizes whatever point he might have.
Pollan says Americans spend no time on their front lawns. Has he personally been to every neighborhood in America? I have a front lawn. I've spent all kinds of time on front lawns. All the kids in the neighborhood. We played on our front lawns constantly. They are usually better shaped than backyards for games of wiffle ball or stick ball. And you can use the street, too, for an outfield if you happened to live on a street that isn't very busy.
To me, Pollan's take on lawns is deeply ironic. As if humans congregating together in giant asphalt super-structures is any more natural than having a patch of grass to play wiffle ball on in the front of your house? Cities are just as deeply weird. If an alien came down to a city and saw how many people in little concrete boxes are living on top of each other, you don't think there would be anything to note? Of course it all depends on how the aliens live…
Maybe I just hate intellectuals. They think that because they've read a book on something that they actually know it. If something occurs to them as a little funny, a little weird, from their one-bedroom studio apartment in the West Village, they dispatch it with the utmost confidence that it's not complete horseshit, that it isn't simply the bloviating, fart-smelling, incontinence of a deranged human brain that needs a little sunlight, a little fresh air.
The Atlantic web-page that houses the original video prefaces Pollan's take by using a neat little example of what I highlighted above:
In the opening scene of David Lynch's Blue Velvet, a man mows his front lawn. It's a quintessentially American sight: freshly-hewn grass, blue skies, vibrant flowers, a white picket fence. Then, the man collapses. The camera follows him to the ground, where, just beneath the earth, a grotesque scene emerges—the grass is teeming with insects. Underlying this manicured suburban idyll is a sinister, chaotic underworld.
     Just as Lynch exposed the underbelly of suburbia in middle America, Michael Pollan reveals the irony of its most prominent institution: the front lawn.
Oh boy, the underbelly of suburban America. Everybody watch out.
I don't know how they crank this stuff out.
What's funny is, like I said before, nobody out here in middle American gives two shits about what Michael Pollan or David Lynch says about anything. Well okay. Some do. But most don't and will find their information and/or entertainment from people who do not despise them as much as these luminaries of our time. These towering bastions of insight and carefully cultivated fart smelling.
The deeper question which underlies all this contemplation about lawns, suburbs vs cities, etc, is what is the right environment for a human being to flourish in? It's not an easy question to answer. As Pollan points out, we mostly evolved on grasslands and so many people favor that environment. And if I may invoke a little prognostication of my own, ahem, I'm sure Pollan and many intellectuals who live in cities, view their city dwelling as a triumph over their evolutionary desire for a more natural environment. So many natural desires need to be suppressed in order for society to flourish. What could be a more clear picture of that than the modern day city? A towering middle finger to nature, entirely constructed by man, in which each resident sees and lives in only what has been manufactured. Besides perhaps a small block of sky over their heads. This is quite the image for me. I'm not sure you could make a case that it is more natural than anything, really. Strictly speaking, a city is very unnatural.
And I can conjure up an artistic image just like David Lynch's. Imagine a city and all that goes on there. Now imagine one man, let's say he's a lowly worker type who doesn't subscribe to The Atlantic or read Michael Pollan books, who lives in a 300 sq ft apartment. He might work right on the street, and say a small sink hole opens up and he falls through into the sewer, and say he falls to his death and dies in the sewer. What do you think his dead body finds there? The sum total of 8 million people shitting into underground streams. The concentrated filth of humanity. He falls to his death in what is perhaps a far worse reflection of human conceit and hypocrisy, or at least pride.
Let me tell you from first hand experience that the cultivation of a lawn is actually a very minute and fine art. It is not as simple as mowing. There are many different kinds of grass and weeds, and the ability to make your lawn your own sometimes takes many months of experimentation and visits to your local hardware store.
Ultimately the art of lawn care is about balance. The beauty of lawn care is that it represents man living in relative harmony with nature. We do not pave over our lawns, and yet we do not let our grass grow out of control, making it uninhabitable, but instead we take care to strike the right harmony. Far from some symbol of American hypocrisy, I believe the lawn is a symbol of interaction and of symbiosis.
My own yard for instance is on a slope and is near a small stream, which means that the extra moisture which runs into my yard must be managed in a way that is healthy for the grass and also somewhat habitable for my kids and dog to play in. With this moisture also comes a weed which is called nutsedge, a long grass-like weed that grows at about three times the pace of normal grass, and has to be dealt with, otherwise there will be high-lighted green splotches all along the areas where moisture builds up, attracting mosquitoes and other insects as well.
This means that I, as the owner of a piece of land, am ultimately answerable to nature as the backdrop for these challenges. The angle from which I tackle these problems is the age old picture of man having to contend with something much larger than himself, from which he came, and from which he will eventually return. My care for the ground I walk on does not represent some deeply ingrained hypocrisy, it is a love of the land I own and the mental practice of cultivating a relationship to it rather than disregarding or fleeing from it. You could think of it as the balance between chaos and order.
City people have a hard time relating to this experience. Whenever there is a problem, even in their own apartment, since they most often rent that place and do not own it, they call the super. Some guy in coveralls to fix it for them. Now, that is a modern symbol of something. But owning a house and a piece of land means that responsibility ultimately falls on you. Unless you want to pay for it, you can't simply call a super or have someone else come take care of your problems. You take care of it yourself.
So with all due respect to Pollan, Lynch, and Lewis, et al—
Get off my lawn.
————————————————————–
Want to support the site and interested in sticking it to Michael Pollan and enjoying your life in your own grass? Check out The Organic Lawn Care Manual on Amazon: