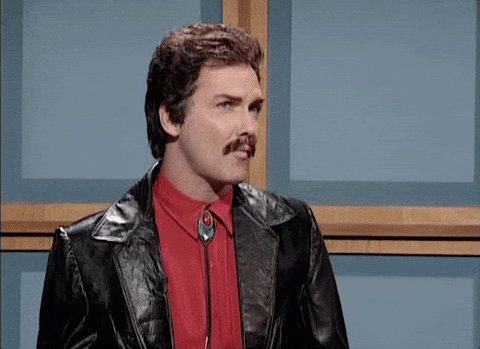 1.
     In just about every time and place in human history, those who are in positions of power regard eccentric behavior with suspicion. Especially eccentric behavior that contravenes or even simply ignores the dictates of the ruling order. Of course not every society is totalitarian. Some are more lenient than others. But every civilization, from the tiniest groupings of tents to the largest empires, have standards by which they define themselves, which holds the group accountable. The question of who sets those standards is profound enough for an entire book and can hardly be addressed in a single blog post. But underneath just about every form of government is the premise that a productive and orderly society necessitates an imbalance of power. Sometimes through conquest and the propagation of a royal bloodline. Sometimes from a person who wins a majority of votes. But in any case once power is won, people tend to want to hold on to it.
Even very powerful and authoritarian rulers have in some cases hired court jesters. It was a common practice in medieval and Renaissance times for a jester to make crude and unflattering remarks towards the royal court and their assemblage. It has even become something of an archetype, the professional fool who acts as the safety valve, releasing tension with jokes.
There is one interesting anecdote from Barbara Tuchman's book The Distant Mirror, in which the court jester was chosen to be the one to inform Philip VI of his defeat in battle:
No one dared tell the outcome of the battle to Philip VI until his jester was thrust forward and said, "Oh, the cowardly English, the cowardly English!" and on being asked why, replied, "They did not jump overboard like our brave Frenchmen." The King evidently got the point. The fish drank so much French blood, it was said afterward, that if God had given them the power of speech they would have spoken in French.
And yet there are other examples where jesters were banished from their courts for going over the line. One famous example was the expulsion of one of the most famous jesters, Archibald Armstrong, for making a joke about the archbishop William Laud's policies in Scotland. After a long and successful career, Charles I unceremoniously banished Armstrong on the spot.
     2.
     You might think we've come pretty far since medieval times. But have we?
The most famous example of a banished jester in modern times were the multiple arrests of comic legend Lenny Bruce, who was eventually charged with Obscenity, in 1964, in the United States of America, specifically for saying the word "cocksucker" and commenting that Eleanor Roosevelt had "nice tits." Writers such as Norman Mailer and James Baldwin testified in Bruce's defense, but he was convicted and sentenced to spend four months of labor in a workhouse. Bruce died of an overdose shortly before his case was overturned upon appeal.
Talk about an actual free speech issue.
While it is almost unthinkable for a comedian to have criminal charges brought against them today, the context of Lenny Bruce's historic case is much more familiar to us than that of a court jester. We do not live in a world of kings but of petty oligarchs, lawyers, local politicians, powerful business executives, shareholders, media companies, and, for heaven's sake, Congresspeople, all who weigh in on our collective culture with varying degrees of influence. Power dynasties may be harder to keep track of since there are so many cooks in the kitchen. But the egos of those in power are still fragile; some can abide court jesters and eccentric behavior more than others.
3.
     When I was a kid the most prominent critics of mainstream comedy were conservative Christians. Many of my own friends and family.
I remember the first time I ever saw South Park, luckily over at a friend's house, feeling deeply scandalized as a statue of the Virgin Mary pooped blood all over the Pope. I never told my parents, but I thought it was hilarious. It was the first time I realized that it was possible to make light of deeply held convictions, some of my own deeply held convictions, and the world didn't come to an end. Fire and brimstone did not rain down on me. In fact, it gave me an opportunity to laugh at myself and to see myself from another person's perspective, someone who might not view me or my convictions in a completely positive light, and you know what, I survived.
Albeit, I was not a person with any power. I was just a kid. But Christianity was much more of a political force at that time, which was the heart of South Park's critique.
Over the years South Park has put many different versions of hypocrisy within its crosshairs. Although nowadays it spends almost no time satirizing religion or conservatism—not that religious or conservative hypocrisy has disappeared. But instead Trey Parker and Matt Stone have shifted to critiquing what they see as the greater power in our time: performative wokeness, political correctness, a vague set of orthodoxies held in media culture and on ivy-league campuses, sometimes proclaimed in the name of very worthy causes but which are ultimately designed to weaponize and/or manufacture public grievance to boost ratings, or for the sake of personal prestige.
Not everybody has been happy with South Park's shift in focus. Namely, journalists who consider themselves progressive activists. Which is, well, exactly what you'd expect. Many a think-piece has been written on South Park being "out of touch," and/or "tone-deaf" to the present moment. Some have gone further, claiming SP has had a direct role in the rise of the alt-right.
It's difficult to assess the validity of these claims, which are in any case impossible to prove, but the reaction does call to my mind the timelessness of powerful groups of people who cannot take a joke. We've come a long way from Lenny Bruce. Nobody talks about locking up comedians anymore. But as progressive values and wokeness have made great cultural headway since the Obama years, the question about how they will handle newfound power is still relatively open. The paradox which has yet to fully germinate is what happens when a cultural and political movement predicated on uplifting those without power gains power itself? Who then is the dog and who is the underdog?
     4.
     While the critiques of South Park have been relatively mild, due in part I think to it's long-time influence and deftness at redirecting criticism into material for further joke-making, other comedians have been less-than-agile in their navigation of a changing media landscape. Many tenured comedians have had negative opinions on the changing tides; Mel Brooks, Jerry Seinfeld, Chris Rock, John Cleese, Ricky Gervais, and Stephen Fry have all been vocal opponents of the limitations that a new set of standards has imposed upon their creative processes. But last week the heat was on Norm MacDonald because of comments he made in a Hollywood Reporter interview critiquing what he considered certain overzealous strains of the #MeToo Movement.
Norm was promoting his new Netflix show Norm MacDonald Has a Show, a casual wide-ranging grab bag of what Norm usually does on his podcast and his comedy specials. If you aren't familiar with Norm's work here is an awesome video crash course in the bizarre world of Norm MacDonald:
Very quickly after the Hollywood Reporter interview in which Norm questioned whether or not the entertainment industry is being fair to Louis CK and Roseanne Barr, Jimmy Fallon canceled MacDonald's appearance on The Tonight Show, saying that executive producers were in tears over his comments. Not wanting to hurt the show, MacDonald agreed and apologized in a tweet and on Howard Stern, and then had to apologize AGAIN on The View for his first apology on Stern when he said, "You'd have to have Down syndrome to not feel sorry for harassment victims." On The View a contrite and sad-looking MacDonald called his own words unforgivable and meandered awkwardly through questions about whether or not Barr or CK should ever come back from exile, to which one host commented, "Are you worried to speak now because of the backlash that you've received this week? Now are you thinking twice before anything comes out of your mouth?" And in a weird and telling moment the host smiled at her own remark, and the audience applauded. By the end of the segment, after apologizing again and again, MacDonald looked down sheepishly and said, "Well, I hope I didn't offend any of you guys today."
     5.
     I'm not a betting man, but I'd wager almost nobody in the general public was offended by any of Norm's comments. Maybe I'm wrong. But other celebrities and publications have had far edgier and more wide-ranging hot takes on the #MeToo Movement, with hardly as much controversy. Examples here, here, here, and here. One recent Vox survey showed that 95% of women have at least some level of concern about men being falsely accused of sexual assault. And a recent Pew poll shows similar results.
But the Norm MacDonald story was never meant to reflect the concerns of a wider culture, it was concocted from beginning to end by the media itself. Reporters asked him the questions and reporters wrote the op-eds criticizing his answers. And, at no point along that continuum, did any one of them canvas the country for opinion survey data, or polls such as Vox and Pew, to compare MacDonald's take with those of the general population, or even the general population of women, to find out whether or not his opinion deviated from the, ahem, norm. The "backlash" is never from the general population. It's almost always from the journalists themselves or a very vocal minority on Twitter, from whence the journalists are happy to draw ire and drama to fuel clicks.
Although, in the end, nobody forced Norm MacDonald to apologize for his comments. He may have been advised by his manager, or he might have felt pressure from various camps, or he may have felt he said something out of line and apologized of his own accord. But he wasn't forced, his show wasn't cancelled, he will hopefully continue working in largely the same manner as before, writing offbeat jokes, shooting from the hip, and hopefully not thinking twice before speaking.
6.
     Who holds the power in a democracy is not always a straightforward question. We live in an age of mini-kings and mini-queens; there are many castles with many functions. Some castles fight. Some are allies—
Now in a technocratic democracy no less, where media and social media warp every message through several lenses of emphasis, over-emphasis, under-emphasis, shareholder interests, etc, by the time the message gets to us, the mere peasantry, who knows what this once pristine piece of truth is now? It looks like a mutilated shard of pixels. Twisted and stretched beyond recognition to fit a pre-determined script. And these refracted shards are lobbed between castles like cannon balls while we are left to argue over the wreckage.
Whatever your opinion of #MeToo or any other socio-cultural phenomenon, comedians give us the opportunity, in our embattled time, to see our sacred cows from another person's perspective. It doesn't take a big person to shit on someone else's sacred cow. Pretty much all of human history is the story of people shitting on other people's cows. But it does take a big person to double-take their own cow and realize that it's not the center of the universe. You may have a super valid cow. But if you never poke your cow you'll never get to hear whether or not it makes funny noises.
There is only one test for a comedian—laughter. A comedian cannot fake audience laughter. They say laughter is medicine. That may be true. But laughter is also a window into yourself. Have you ever laughed at something you know you shouldn't have laughed at? Maybe it was your own sacred cow. Did you ever stop to think which one was the real you—the you that laughed or the you that wanted to suppress the laughter?
Only a comedian, either amateur or professional, can give you the opportunity to see your divided self in this way. Because your laughter is undeniable. You can't hide behind what you find funny. It speaks for itself. And yes, sometimes that's scary. What you find funny may even surprise you.
7.
     You don't have to like comedians or seek out other perspectives. But if you're confused about what you think or feel, it might do some good to seek them out and do some reflecting or have a laugh. I'm rarely disappointed at an opportunity to do so. The worst that can happen is that a comedian isn't funny or another perspective doesn't reward investigation. It happens. You move on.
We would do better to direct our negative attention towards those who would rob us of this opportunity, rather than those who would grant it to us.
_____________________________________________
Interested in Norm MacDonald and want to support the site?
Check out his hilarious book Based on a True Story: Not a Memoir on Amazon: